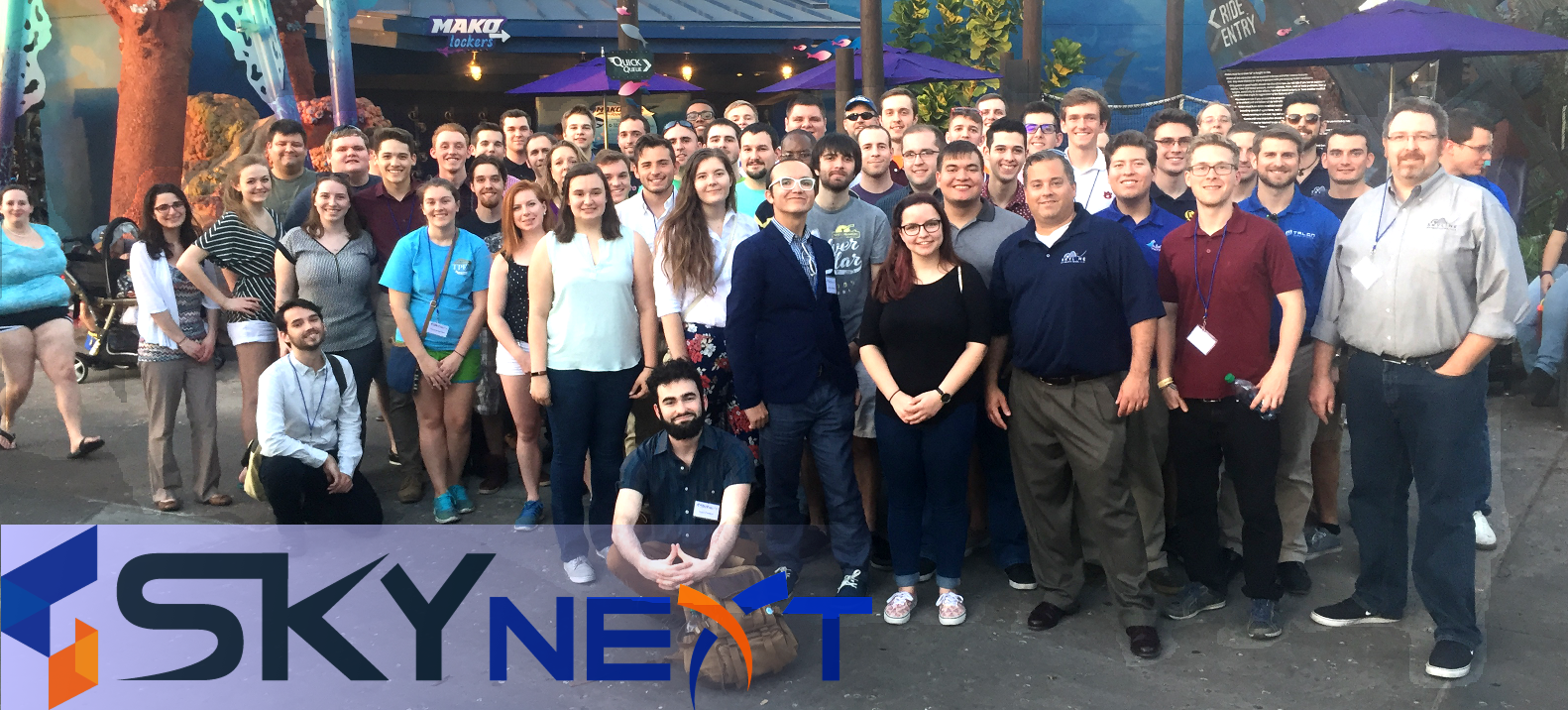 SKYnext 2017: Three Takeaways
Last year, as SKYnext came to a close and we said good-bye to more than 50 talented young professionals and aspiring designers, we took a collective breath and said "Man, that was big!"
This year, we opened our doors to more than 70 eager attendees, and SKYnext 2017 officially became Really, Really Big!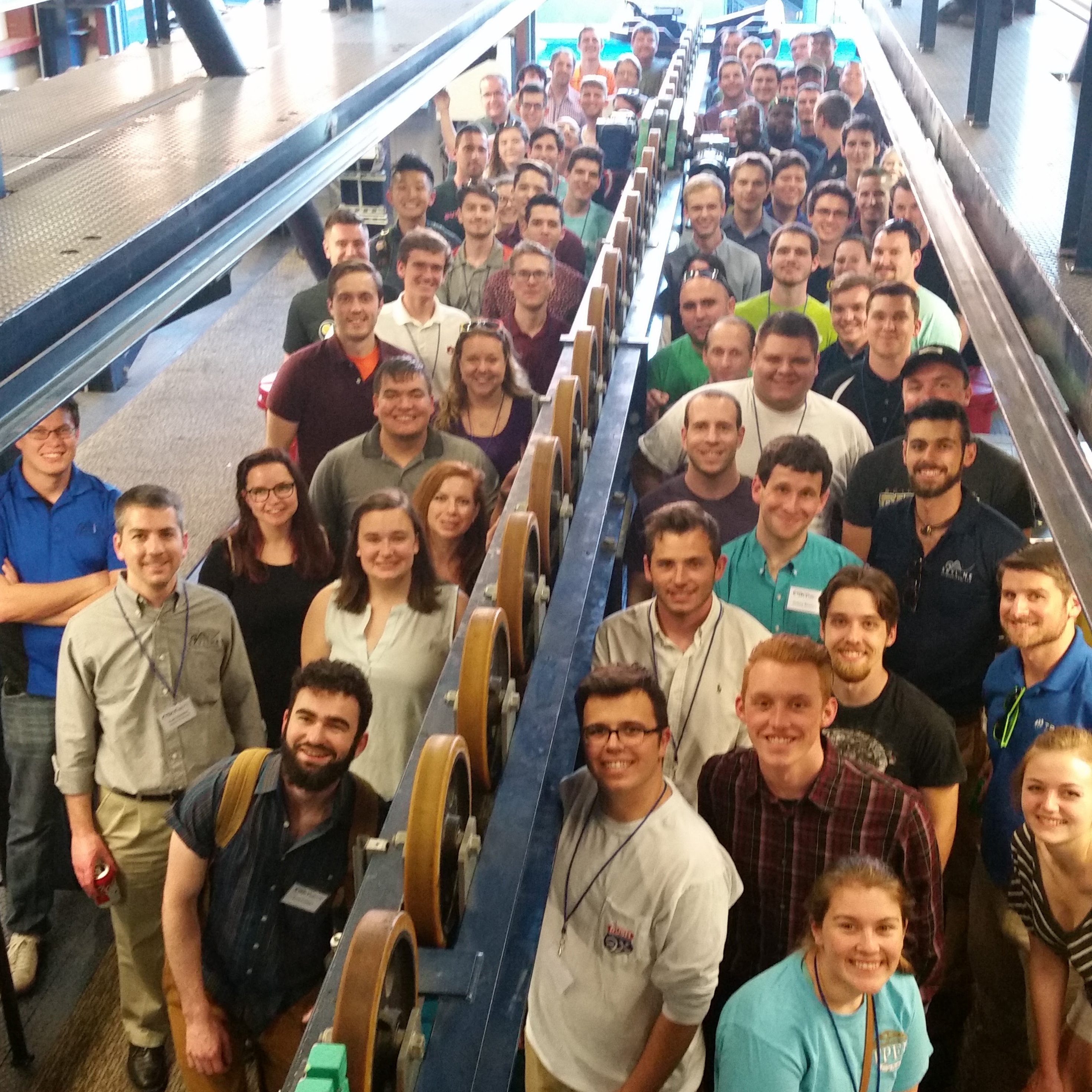 In trying to categorize the uncategorizable collection of people who made SKYnext such a huge success, we found that the event is quickly growing to serve more than just aspiring roller coaster designers or theme park engineers. It seems that SKYnext's purpose is growing as well. But our presenters and attendees this year really led us to three conclusions about the reason for SKYnext's existence. So, in no particular order:
1) SKYnext is getting much bigger than Skyline
We're all capitalists here at Skyline (at least I think we're all capitalists), and although we truly enjoy our business and live and breathe theme parks every day, in the end we are all focused on Skyline's success as a purveyor of fun and innovation. At the end of last year's event, we were able to identify several outstanding candidates who could potentially fill job openings at Skyline. The only problem was that those job openings didn't yet exist. Fast forward a year, and because of SKYnext, when we did need to quickly find talented people to help us launch one of most ambitious projects, Skywarp, the answers were already there for us!
Then we realized that the answer wasn't there only for us. Each of the attendees had access to many employers in this industry, most of whom have been hiring aggressively to meet the increased global demand for theme park equipment. We're proud to say that SKYnext has seen its share of young people who promptly went on to start careers in the design and manufacturing side of the business. As a matter of fact, no fewer than twelve of last year's attendees now have full-time jobs as engineers or designers for a major park chain or manufacturer. How many of this year's Skyliners will find their way into this exciting industry? How many will be competitors? So it seems that, even though we're selfish capitalists, we've put together a way to help everyone that participates, and not only Skyline!
2) There is no "typical" SKYnext attendee
Sometimes theme park enthusiasts can get pigeon-holed (fairly or unfairly) into a certain category of...how should I put this...odd.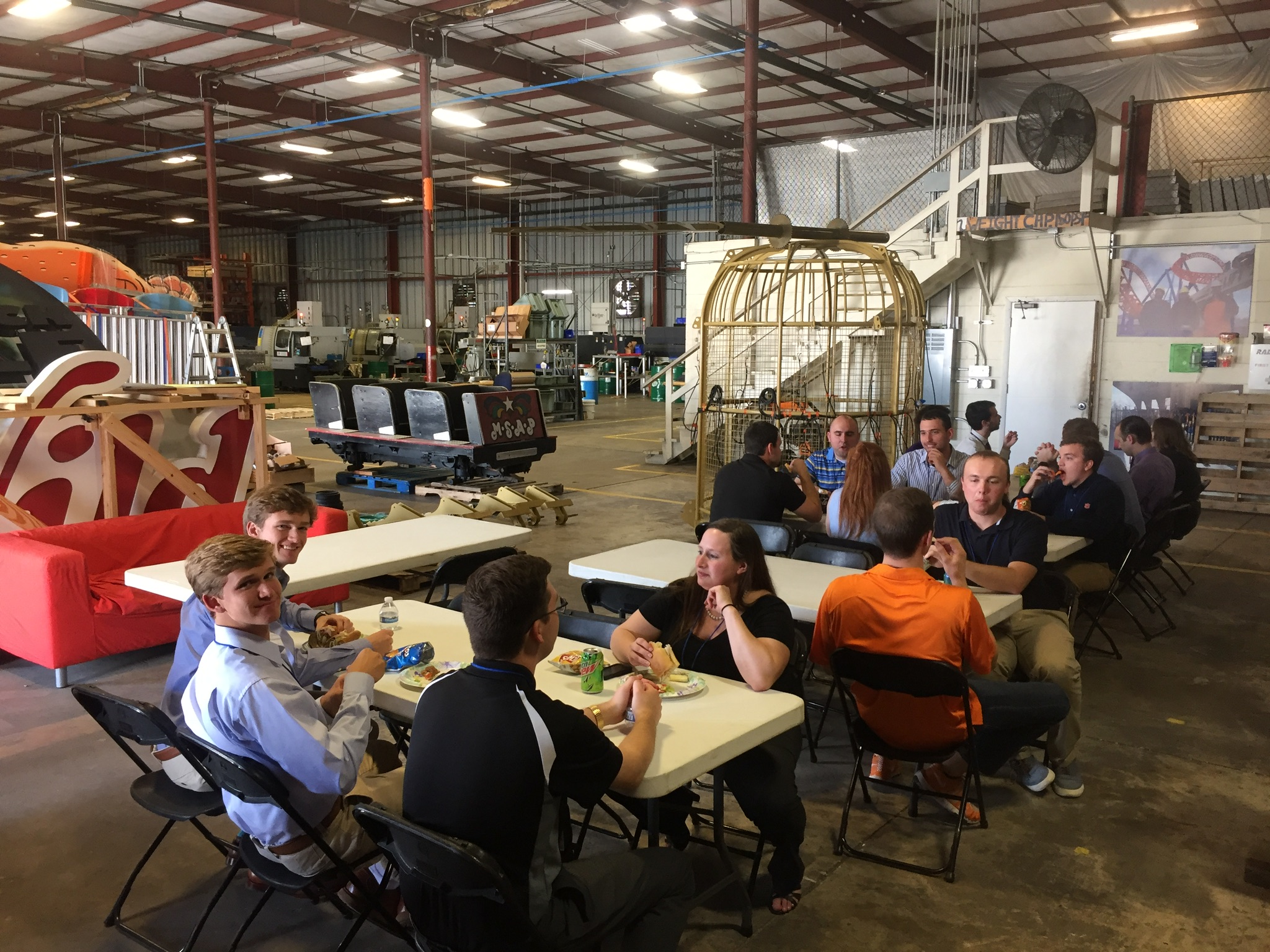 Lucky for us, SKYnext isn't attended by theme-park enthusiasts. Make no mistake, these people all love theme parks, but there is a bit more to each of them. Some have full-time jobs outside the theme park industry, and are looking for ways to network with park people and peers, hoping that at some point an opportunity may arise. Some are students, members of their schools "Theme Park Engineering Groups", who traveled together to learn more about applying some relevant real-world ideas to their schoolwork. Some are high-school students (yes, high school!) who are doing some early planning and strategizing.
Out of the 70 registered Skyliners, we had:
24 US States represented 4 Countries represented: USA, Canada, China and Austria
11 Women
55 college students or recent graduates
2 high school students
13 professionals currently employed in a technical or engineering position of which 5 are currently working in the theme park industry
SKYnext is reaching further than we originally thought possible, and we can't wait to see how far our attendees from 2017 can go!
3) There is no "typical" SKYnext presenter!
One of our presenters this year, made a comment to us just before his talk:
"Guys, I hope this doesn't come as a surprise but...I have zero knowledge of anything technical. I have nothing to talk about on the technical side at all. Hope that's OK."
He was worried for a moment that the attendees would quickly lose interest if he didn't wow them with tech-heavy wizardry the way that Falcon's Creative did with their Augmented-Reality demonstration, or if he didn't speak to their "nerd" side way Jake Kilcup from Rocky Mountain Construction or Adam Sandy and Mark Rosenzweig from Ride Entertainment did (shout out for the Knight Rider tie-in!)
But there was no cause for worry. Our presenters have spanned just about every aspect of this industry, from manufacturing, to theme design, to technology to operations. And there is always one common element that virtually guarantees they will connect with the Skyliners: Their Story.
Jack Morey's story of his family's business was told in a way that can only be told by him (with the help of his Marketing Director Tim Samson). It was told first-person, with heart, and with plenty of laughs. And the Skyliners ate it up! Bob Sharpe from Universal Orlando told a different kind of story: a story of a huge volcano getting ready to erupt along I-4 this summer. We had to break off the Q & A because the Skyliners wanted more! Brandon Thom regaled his stories of what it's like to be an IAAPA Ambassador, and Justin Ruka spoke of his experiences with the TEA NextGen program.
And how about some really cool stories, told on-site by the people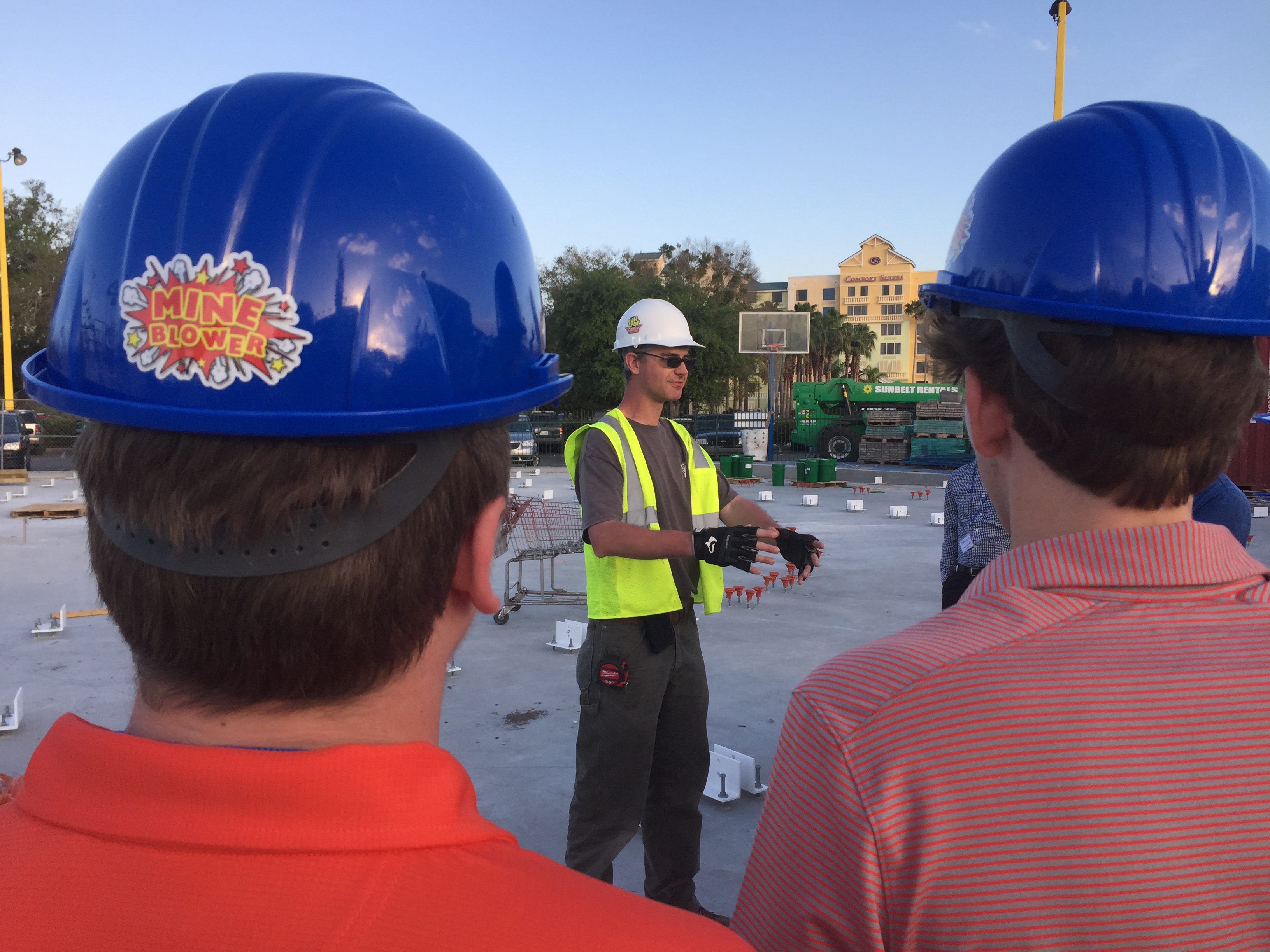 who are making those stories happen? Mark Hatton of SeaWorld Orlando, in a fun and informative talk behind-the scenes at Mako, cautioned young engineers about the need to design so people can actually work on the machines! And Korey Kiepert, partner at the Gravity Group, taking time out of his busy schedule building Fun Spot Kissimmee's Mine Blower coaster to tell stories of what it took for him to get into the roller coaster business.
So there we have it. SKYnext 2017 is over, and we continue to be amazed by the time and dedication that our friends in the industry put toward this event. Dynamic Attractions and Amusement Today, recognizing just how valuable this kind of conduit for future talent can be, both generously sponsored events this year. (Thanks Cindy and Gary!) Main Event Entertainment gave us a spectacular venue to wrap up the weekend with bowling and great food (highly recommended for corporate events)! Thank you Donna from Merit fasteners for all the help and errand-running and general do-goodery! And finally, one more thanks to all of our presenters, sponsors, and attendees! We can't wait for SKYnext 2018!