Miniature Models for Massive Success
It's one thing to showcase concept art, but if you really want to "wow" and grab attention, a scale model has always proven successful. People stand in awe at our complex and photo-realistic miniatures, which have included both blue-sky ideas and real-life creations. Being able to walk around a fully-realized three-dimensional creation offers an incomparable experience 
Unsurpassed Attention to Detail
Skyline Attractions' own Chris Gray has an unrivaled eye for detail with his scale models. Each creation is a literal work of art, the culmination of decades of practice. Whether it be an upcoming family coaster with a serpentine theme or a blue sky proposal for a twisted new ride concept, Gray's work beautifully marries a myriad of mediums and methods.
Pictured: Cobra's Curse model built for the ride's manufacturer, Mack Rides. The gorgeous 1:120 scale model included a cast of riders and park guests to give a sense of scale for the upcoming attraction.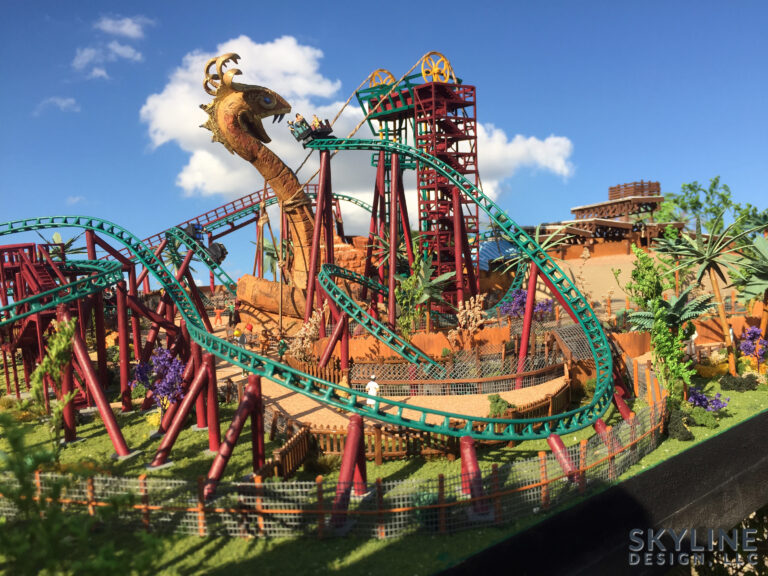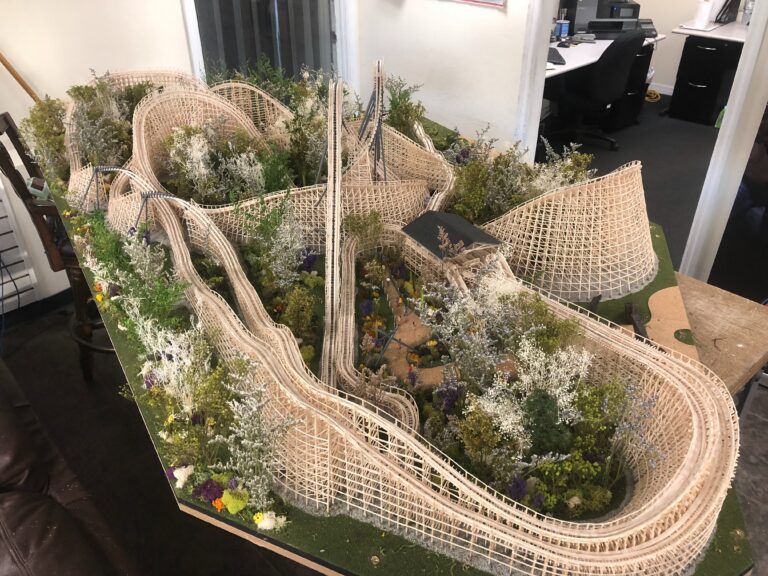 Unparalleled Presentation
Tradeshow after tradeshow has proven one fact, time and time again: scale models grab attention. These showpieces effectively lure customers to your space and generate interest. Being able to look down upon a massive and intricate ride, all contained to the confines of a table, just stirs an emotional response inside of people.
Pictured: Dueling wooden roller coaster model for Great Coasters International, Inc. The behemoth, Möbius loop roller coaster made its debut at the 2018 IAAPA Expo in Orlando, Florida, USA.
Static and Dynamic Options
Skyline Attractions offers both static and dynamic scale model options. For our dynamic versions, we have utilized 3D printing to create custom track and cars to match a specific track style and rolling stock. We've also worked with Coasterdynamix products in a pinch, creating working replicas of some of the world's most famous roller coaster rides.
Pictured: Mako scale model at SeaWorld Orlando in Orlando, Florida, USA. The massive model was paired with an additional model for the park's Kraken roller coaster.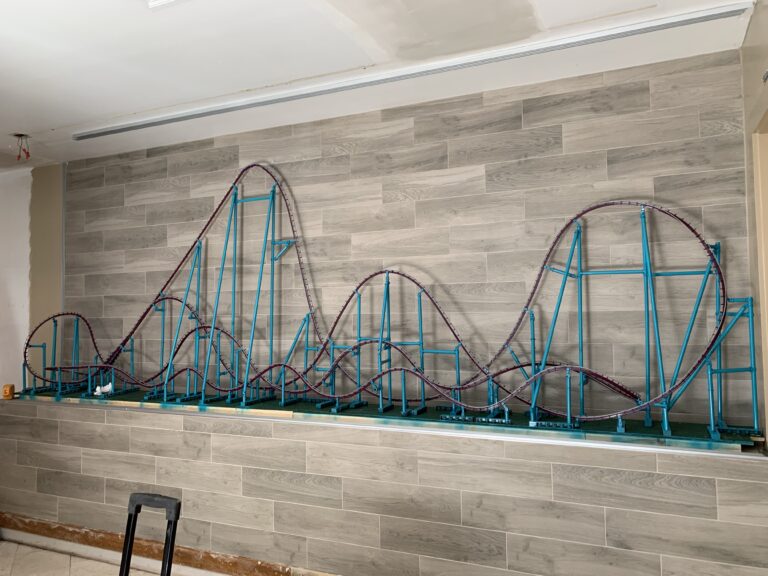 Check out some of our additional work!
Want to learn more about our

Scale Models

? Contact us!