From Roller Coasters to Platforms and Everything In-Between
Skyline Attractions' impressive catalogue of amusement rides and attractions is complimented by our just-as-extensive list of design projects. Amusement parks, other ride manufacturers, and even companies outside the theme park realm have tapped into our capabilities to bring their visions to life.
Roller Coaster and Ride Design
Skyline Attractions' team of visionaries has designed dozens of roller coasters across the planet, including many of the biggest and the best wooden roller coasters built by Great Coasters International, Inc. We've developed our own proprietary software to simplify and expedite the design process and generate unique layouts that conform to pre-established size and intensity limitations.
In addition to roller coasters, Skyline Attractions has also transformed blue sky ride concepts into operational designs for other ride manufacturers. This process has included conceptual animation, engineering analysis, component design and fabrication, drawing and document creation, and successful design reviews.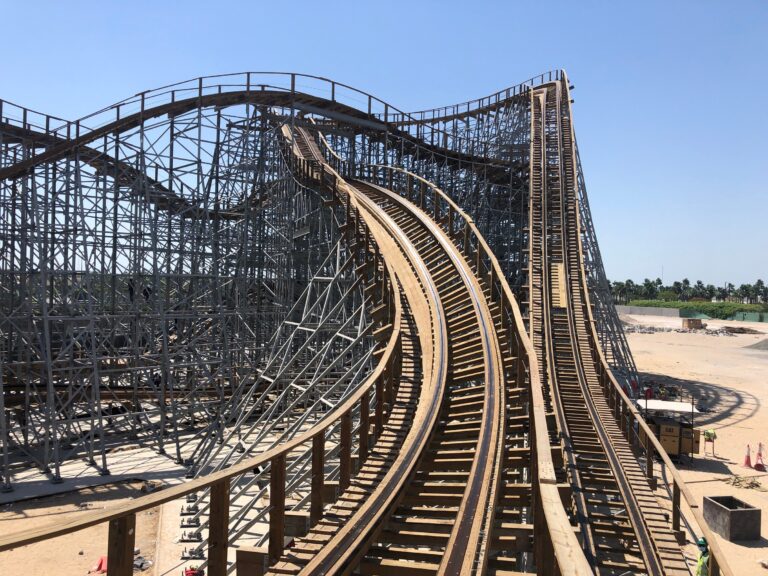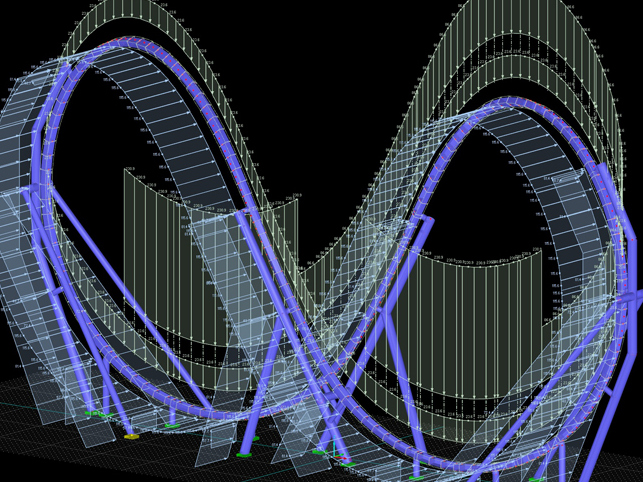 Structural Design and Analysis
Skyline Attractions has provided structural analysis on a wide range of projects, including building expansions, fiberglass statues, maintenance and evacuation platforms, and queue awnings. Our involvement with a diverse range of structures both inside and outside the theme park industry has given us a unique perspective from which we now tackle any new project. This unparalleled advantage enables us to utilize clever and creative solutions to cut costs, time, and headaches.
Design Reviews and Technical Documentation
Skyline Attractions has opened its share of rides across the United States and overseas. In addition, we've also worked with other ride manufacturers, like Great Coasters International, Inc., on completing design reviews for rides in the United States, China, the United Arab Emirates, and elsewhere. Our team is incredibly skilled at preparing for and completing design reviews, whether they be for CSEI, TÜV, or local jurisdictions.
Alongside tackling design reviews, Skyline has also been heavily involved in creating and organizing technical documentation for other ride manufacturers. This has included operations and maintenance manuals, assembly procedures, and quality assurance programs.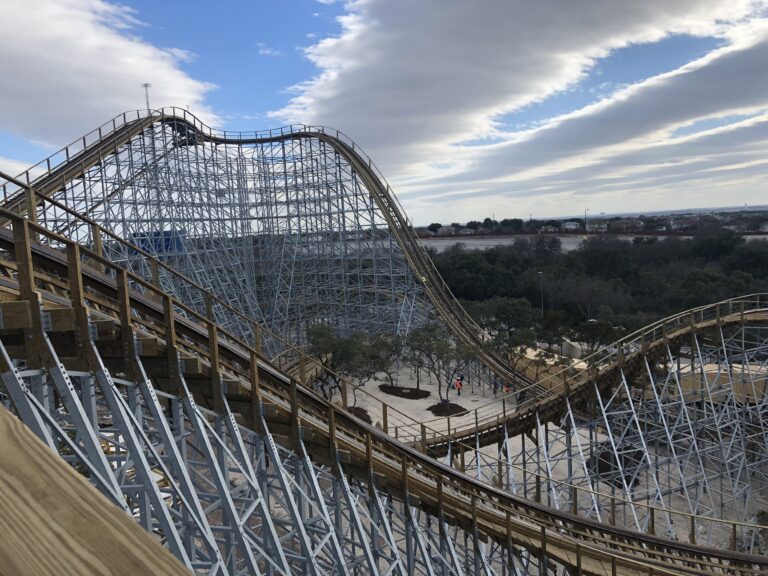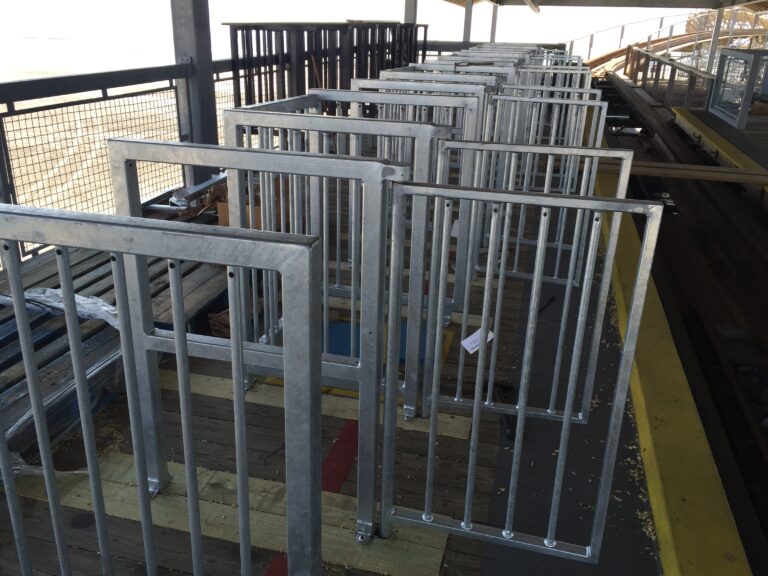 Gates, Platforms, and Other Components
Skyline Attractions can provide essential ride components like queue railings, station gates, maintenance platforms, and other components. Our scope of work has included the design, analysis, and fabrication of these items, as well as on-site installation. Our wares can now be found in roller coaster stations and amusement ride queues across the United States, China, United Arab Emirates, and elsewhere.
Check out some of our additional work!
A partial portfolio of our engineering design services, including full roller coaster designs, is included in our Portfolio page.
Want to learn more about our

Engineering Services

? Contact us!