Passengers face each other as the train begins to rock back-and-forth, slowly building up speed. The train soon pivots into an Immelmann element, suspending riders upside-down six stories up before flying down one of two opposing drops. Riders continue to navigate back-to-back inversions, leaving them to question which way is up on this disorienting roller coaster ride.
Skywarp II is the next generation of our former Skywarp ride model. The attraction has been completely redesigned and reengineered to allow for a smoother ride experience and improved reliability. Additional information coming soon!
The tallest and most intense of our compact coaster models; easily grabs anyone's attention with its 62 foot height
Great for families and groups of friends with face-to-face seating
Different experience forward and backward, increasing re-rideability
One or two train options for increased capacity and enhanced visuals
Narrow footprint makes placement a breeze
Skywarp II is the next generation of the former Skywarp model
Footprint
120 ft x 30 ft (37 m x 9 m)
Height
62 ft (19 m)
Length
360 ft (110 m)
Speed
35 mph (56 km/h)
Capacity
32 / 800 pph
16 / 400 pph
Height Requirement
48 in (1.2 m)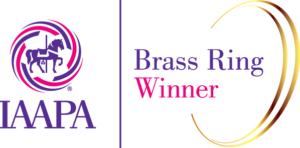 The first generation of Skywarp II was awarded the prestigious IAAPA Brass Ring award for Best New Product (Class B; product cost of less than US $3 million) in 2018
Want to learn more about

Skywarp II

? Contact us!