Re-Designed and Re-Engineered
Our steel coasters are new and improved
Innovative, Weld-Free Track Design
Our new era of coasters uses a revolutionary, custom track design that consists of folded sheet metal and rivets, removing the need for costly welds and reducing maintenance concerns. This allows for better quality control, ensuring a smoother and more enjoyable ride. In addition, the single-rail design is visually unique and helps our rides stand apart from other offerings.
Did you know that we designed and engineered Titan Track for Great Coasters International, Inc.? Titan Track has been successfully installed on several roller coasters, and the track on our compact steel coasters shares many similarities.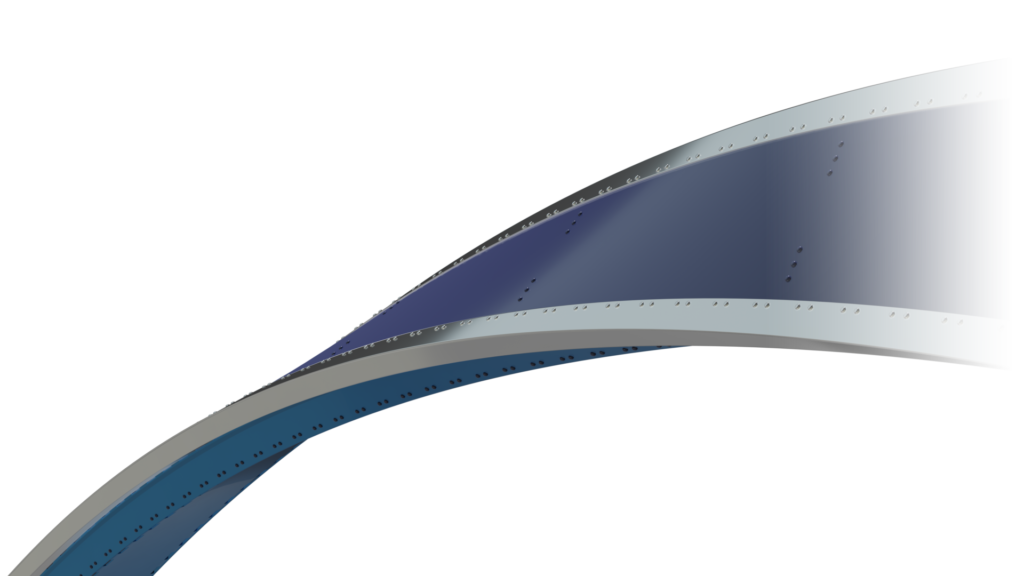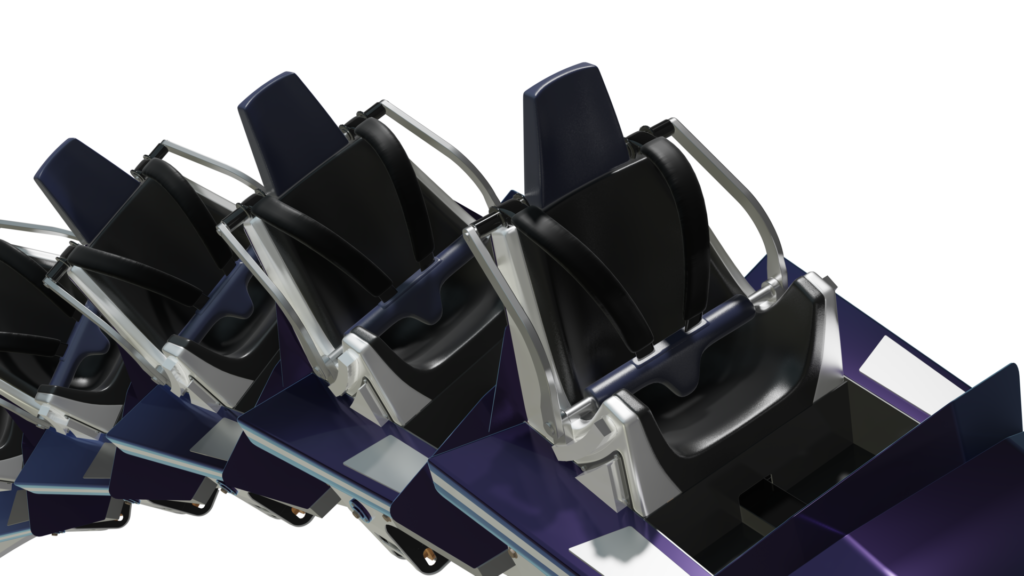 Inclusive, Comfortable Restraints
The restraint system has been completely overhauled. Each passenger is secured by an over-the-shoulder lap bar that fits snuggly against their lap and with a pair of flexible shoulder straps. This design is simple yet comfortable and allows the ride to maintain an inclusive 48 inch [121.9 centimeter] height requirement.
Each coaster now features an updated ride system that allows for smoother, more comfortable acceleration and deceleration. For rides with connected trains, an overhaul to the zero car assemblies also allows for the train to coast under gravity, giving the attraction a more natural "roller coaster" feel. Adjustments to the control system also reduce unexpected maintenance.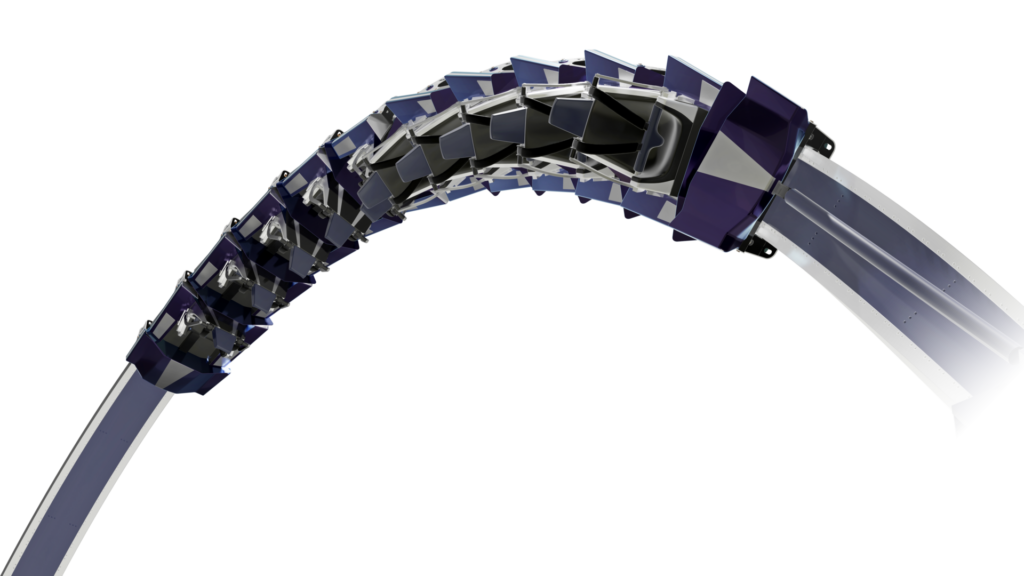 Skyline Attractions is based out of Orlando, Florida and works with a variety of American vendors and suppliers to bring its attractions to life. Our rides are designed, engineered, and fabricated all within the United States.
In addition to the overhauled restraint system, the cars on these coasters have also been reengineered. Our in-line seating grants each passenger a better, unobstructed view of their surroundings. Each car's center of gravity has also been lowered, placing passengers closer to the track and offering a smoother, more comfortable ride experience.
The bogie, hitch, and zero car assemblies have all also been redesigned. These improvements reduce cost, maintenance, and noise, while maintaining a thrilling ride experience.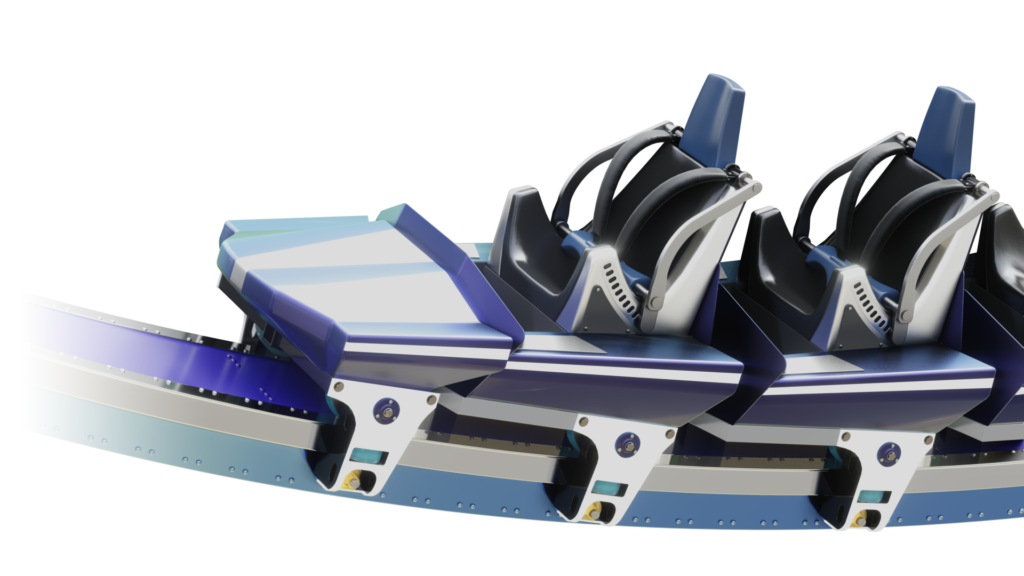 Cost-Conscious Design at Every Step
Skyline Attractions has taken numerous steps to offer the lowest possible price tag while maintaining the highest-level quality and safety. Some of the many economical elements include reduced number of required operators, a simplified train design, and the innovative, weld-free track design. 

One-of-a-Kind Track Theming
Like our line-up of children's roller coasters, our thrill coasters can be customized to fit any location with one-of-a-kind track theming. This allows the figure-eight-shaped ride to look like a slithering snake, a rustic pirate ship, or anything else a park or FEC can dream up. Lighting packages, including lights directly inset into the track, are also available!
Currently Available in Three Layouts!
A vertical figure-eight layout with back-to-back, six-story elements. Learn More!
Our most-compact coaster, pairing a back-to-back airtime hill with a cutback inversion. Learn More
A figure-eight thrill ride with an elongated zero-g roll and an airtime hill.  Learn More