Do you have a passion for all things theme parks? Are you a young industry professional that is currently in, or recently graduated from, college? Do you dream of one day working in the amusement industry? If you said yes to all these questions, then SKYnext is for you!
After a multi-year hiatus, SKYnext is returning in September 2023! Through SKYnext, Skyline Attractions continues its efforts to support the next generation of amusement industry engineers, creatives, and managers. SKYnext offers exclusive presentations from industry professionals, behind-the-scenes tours, and networking opportunities with other passionate individuals.
SKYnext is made possible thanks to the generous sponsorship and support of:
What: A two-day event with a collection of speakers, tours, and networking opportunities
When: Friday, September 22 – Saturday, September 23, 2023
Where: Orlando, Florida, USA at IAAPA World Headquarters
4155 W Taft Vineland Rd, Orlando, FL 32821

Who: A collection of young industry professionals from across the United States (and possibly beyond!)
Why: To support the next generation of amusement industry engineers, creatives, and managers, as well as find potential talent for the Skyline team
Cost: $75 per person (travel and lodging not included)
Additional details, including specific speakers, coming soon!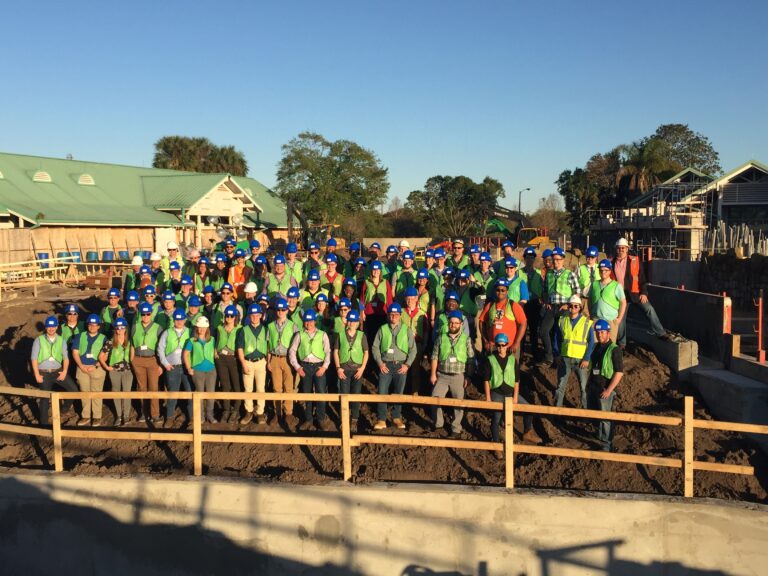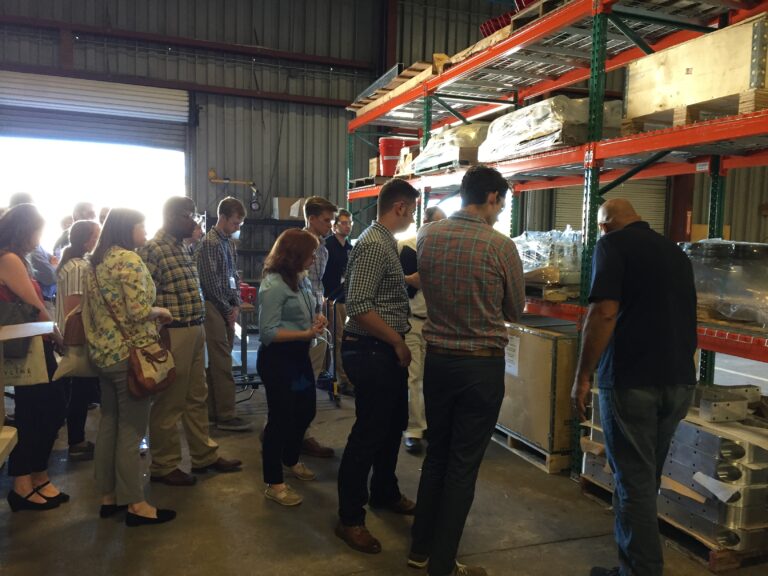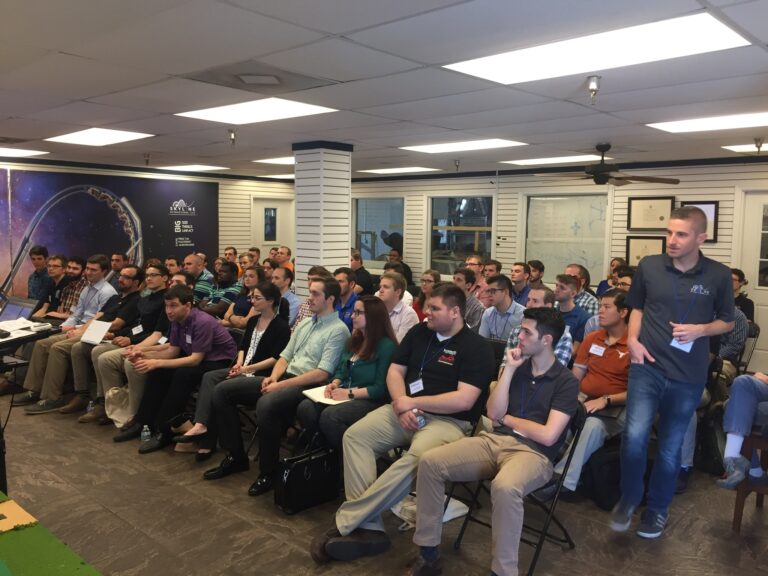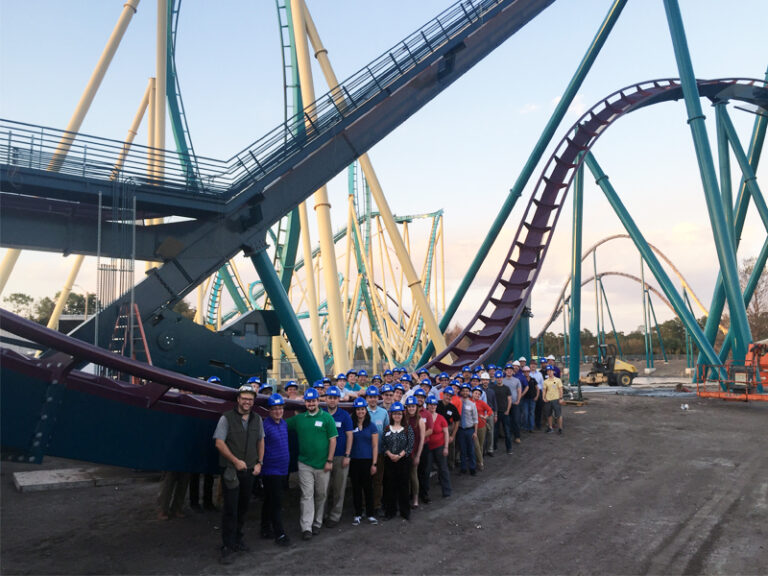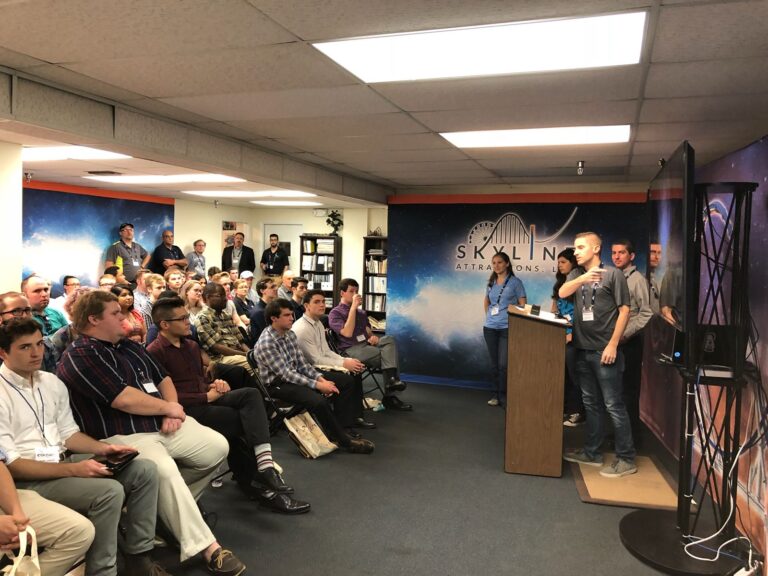 SKYnext features a collection of esteemed speakers that represent companies and roles across the amusement industry! Below is a sampling of our roster for 2023, with more talented individuals to come!
Tom Iven - Executive VP of Business Development at Premier Parks, LLC
Tom Iven began his career at Six Flags St. Louis as a season groundskeeping employee in 1976. Over the next four decades, he worked at a variety of positions and properties. He ultimately became Senior Vice President with responsibility for overseeing all the parks in the Six Flags chain before leaving Six Flags in the fall of 2020. Tom briefly held the position of Chief Operating Officer of SeaWorld and is currently the Executive Vice President of Business Development for Premier Parks.
Brian Andrelczyk - Project Manager at SeaWorld Parks & Resorts Orlando
Brian Andrelczyk is a Project Manager with SeaWorld Parks and Entertainment, based in the Orlando office.  After graduating with an architecture degree from Georgia Tech, Brian began working with the SeaWorld Design & Engineering department.  Brian works with the team responsible for all new capital projects at the SEA Orlando parks, constructing anything from restaurants and gift shops to animal habitats and roller coasters.  He has worked on several major projects including the Ice Breaker and Pipeline: The Surf Coaster attractions.  When not at work, Brian and his wife travel the world visiting the world's theme parks.  To date, Brian has visited approximately 320 parks and ridden over 1,200 roller coasters.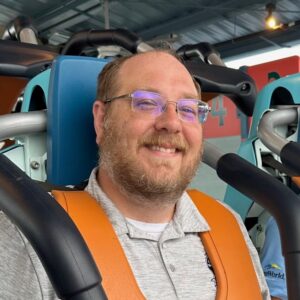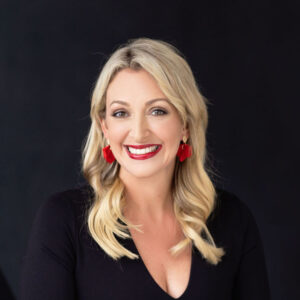 Melissa Oviedo - VP. Marketing & Global Development at Nassal | President, TEA
Melissa Oviedo (Ruminot) is Vice President, Marketing and Global Development for Nassal and currently President of the International Board of Directors for the Themed Entertainment Association, assuming the President role on January 1st, 2023.
Nassal is one of the largest leading specialty scenic and rockwork fabricators, focusing on delivering immersive experiences for theme parks, attractions, zoos, aquariums, live events, museums, and destinations around the world. In her role, Melissa supports and develops the global growth of the organization by cultivating relationships with existing partners and the development of emerging markets to Nassal's portfolio, while maintaining a company reputation of excellence, quality, and expertise.
Charles Laureano - Senior Director Operations, Maintenance and Construction at Six Flags Over Texas and Hurricane Harbor Arlington
Charles Laureano is the Senior Director of Operations, Maintenance and Construction for Six Flags Over Texas and Hurricane Harbor Arlington. Charles' career began in the General Store at Knotts Berry Farm and then moved into the world of ride operations. He then moved to Northern California and began his career at Six Flags in the operations department and then later moved into maintenance and construction. In addition to his time at Six Flags Discovery Kingdom and Six Flags Over Texas, he's played key roles in Oaxtapec and several high profile rides and Engineering Inspections across the country.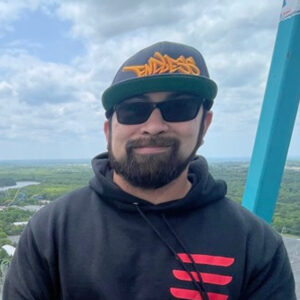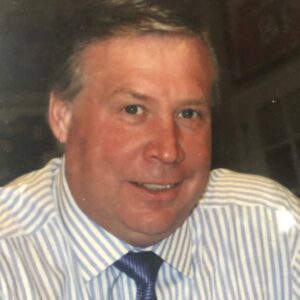 Jacob "Jack" Falfas - Amusement Industry Executive
Jack is an amusement industry Executive and Operations expert with over 50 years of experience. Jacks' extensive experience in the amusement and hospitality industry includes corporate operations, safety, security, day-to-day operations, budgets, revenue stream, facilities, maintenance, capital, merchandise, games, corporate branding, customer satisfaction, marketing campaigns, public relations, food operations, and hotel operations. His reputation as a results-oriented leader with a hands-on management style, leading by example was known industry wide. Jack firmly holds that exceptional interpersonal skills and being able to work closely with employees, trade-skill laborers, and affiliate companies is key to completing and meeting deadlines on time and on budget.
Jack is a graduate of West Virginia University with a Business Administration degree. He completed graduate work in hotel management at Cornel and finance/accounting at University of Michigan. He began his career as a seasonal ride operator at Cedar Point during college where he was enamored by the park atmosphere and enjoyed the excitement and joy it provided guests. Jack followed the traditional path moving up the ranks from supervisor in Ride Operations to Manager of Cedar Point Admissions after graduation. Over the years, more responsibility was given and titles changed. Cedar Fair purchased Knott's Berry Farm and Jack was named General Manager and Vice President and moved to California. Additional properties were purchased in California and Jack earned the role of Vice President of West Coast Operations. The acquisition of Paramount Parks opened a new position and a promotion to Chief Operating Officer of Cedar Fair.
After leaving Cedar Fair, Jack started a company, ReAmusement, with two friends who had amusement and construction backgrounds. ReAmusement moves and refurbishes rides. Jack also consultants for Wall Street investors, start-up companies, and park investors. At one point he was a partner with an investment firm managing amusement and water parks under the name Standard Amusement.
Maxwell Glorit - Program Manager, IAAPA Expo Education
Max Glorit is Program Manager of Expo Education for IAAPA. Max works with IAAPA Committees, and volunteer speakers, to build and execute an engaging, forward thinking, and inspiring education program for the premier global event for the attractions industry, IAAPA Expo. Prior to joining the IAAPA Team in May 2022, Max spent 8.5 years at Universal Orlando Resort. Starting in Attractions Operations as an hourly attendant, Max quickly took on leadership roles at attractions across the resort and was chosen to be on the opening team of Race Through New York Starring Jimmy Fallon. Max ended his time with Universal as a Supervisor in Parking & Transportation support Resort Yachts. Max graduated from the UCF Rosen College of Hospitality Management in 2015.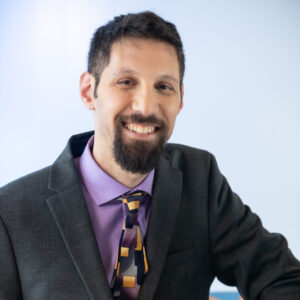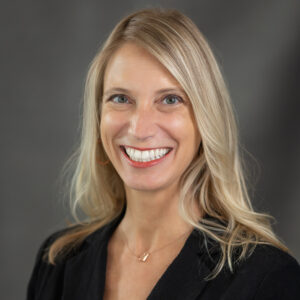 Susie Storey - President at Storey to Story Communications
Susan Storey has more than 20 years of experience in public and media relations and corporate communications. And while she works in the business of fun, she always remains focused on getting the job done. Susan has specialized in creating public relations programs for theme parks, and the manufacturer and suppliers that support them.
Susan's career in public relations began when she took part in the Walt Disney World College Program. She later went on to work for national theme park companies including Cedar Fair Entertainment Company, Six Flags Entertainment Corporation, SeaWorld Orlando and Great Wolf Resorts, the country's largest family of indoor water park resorts. During her time with Great Wolf, she created several award-winning public relations campaigns for three new resorts, including the company's largest resort in Southern California.
Susan also served as the global communications director for IAAPA, the association for the global attractions industry. During that time, she oversaw the public relations and communications campaigns for IAAPA's global expos in the US, Spain, China, France, and Hong Kong, as well as supported members during the global pandemic.
In 2022, she took the leap of faith to start Storey to Story Communications, a turnkey communications agency. The opportunity has allowed her to work side by side with her clients to understand their goals and customize campaigns and projects that meet their needs. She also writes monthly columns and feature articles for several industry trade publications.
The attractions industry is truly a family affair for Susan, and when she is not working, she can be found visiting theme parks, attractions, zoos and aquariums with her son, Aiden.
Jimmy Dagley - Manager Ride & Show at Universal Creative
Jimmy Dagley is a Manager of Ride & Show Engineering for Universal Creative, working primarily on new ride systems.  His past projects with Universal include Yoshi's Adventure in Super Nintendo World at Universal Studios Japan and The Secret Life of Pets: Off the Leash at Universal Studios Hollywood.  Jimmy's career started at Dollywood as an attractions intern for the park's roller coasters in 2015 and went on to be a part of the opening ops team for Lightning Rod in 2016.  He graduated from the University of Tennessee in fall of 2016, and from there he went on to intern at Great Coasters International in 2017 before joining Universal Creative later that year.  Jimmy had a brief time outside the industry as a result of COVID but returned in 2022 with Holovis to bring the new DarKoaster attraction to life at Busch Gardens Williamsburg.  Jimmy returned to Universal Creative in 2023, and currently resides in Fort Worth, Texas helping to bring new attractions to life.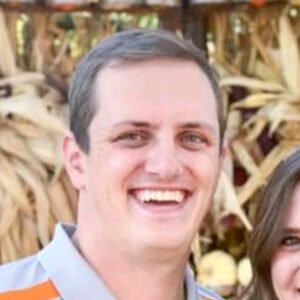 I thoroughly enjoyed this conference and would highly suggest it to any young professionals who are looking to learn more about working in the amusement industry. The event was great since I got to meet the people at Skyline Attractions as well as other people around my age who are interested in designing roller coasters.
Kate Kujawa
Mechanical Engineer at Magic Leap
Whenever people ask me how I got my start in the industry I ALWAYS mention when I went to Skyline Attractions' SKYnext in 2018. When I was in Buffalo we didn't have any sort of student association for theme park and ride design, so taking part while I was on my Disney College Program provided a wealth of industry information and connections that I desperately needed
Jimmy Stuart
Exterior Designer at Martin Aquatic Design Engineering
SKYnext provided me the opportunity to meet other students entering the industry, which was really motivating for me. Today, I'm working on entertainment projects alongside the same people that I met at the event.
Michael Cesta
Mechanical Engineer at TAIT
Glad to see this event back! I was able to attend in 2017 and hear from Adam Sandy, Mark Rosenzweig, Bob Sharpe and other industry experts and it has really shaped my career in the industry. Thank you Skyline Attractions, LLC for bringing back this offering for young professionals.
Zachary Zarnstorff
Admissions Area Manager at Valleyfair
SKYnext was the first attractions industry event I attended, and I was blown away by how welcoming and supportive the professionals were to students. Some of my strongest connections with peers were formed there, and my professional network quickly began to grow - a turning point that transformed an idea into a career path. If you want to have a blast and meet your future colleagues and friends over some Skyline Chili, go to SKYnext!
Dan Mueller
Engineer at McLaren Engineering Group
Due to a limited number of spots available, an application process is in place. Applications are due by the end of the day on Monday, July 17. All applicants will be notified of their status within the following week. Online payment for all accepted applicants will be due no later than Monday, August 14.
Applications for SKYnext 2023 are now closed!
The event registration fee of $75 per attendee partially covers the event's expenses (including airfare and hotels for out-of-state speakers, meals for all attendees, event space reservation, and engaging evening activities). However, SKYnext remains a significant investment for Skyline Attractions and it is only with sponsorships from other amusement industry companies that we can continue to host the event. Sponsorships can take various forms and mutually benefit your company and Skyline Attractions, as your company receives prominent recognition and recruitment opportunities throughout the event.
If you're interested in more information about sponsoring SKYnext and working alongside Skyline Attractions to shape the future of the theme park industry, contact us today!