TrailRunner is the perfect family roller coaster for any amusement park! The one-of-a-kind ride is thrilling for young and old alike and can be custom designed for any location, matching the existing terrain to minimize costs and create a totally unique ride experience!
Passengers on TrailRunner ride in a train with two passengers per row. The train ascends a lift hill or starts with a family launch, bringing it to its maximum speed. It then navigates a series of twisted turns, helices, and gentle drops, all of which can be custom designed to fit a park's natural landscape.
Offers a thrilling yet fun ride experience, ideal for young and old!

Designed to match the existing terrain, removing the need for extra supports, catwalks, and other costly infrastructure
Innovative weld-free track design that streamlines fabrication and increases savings, plus offers infinite customization opportunities
Perfect for families with its inclusive train design, featuring individual lap bars and a low minimum height requirement
Why Choose a TrailRunner Family Coaster?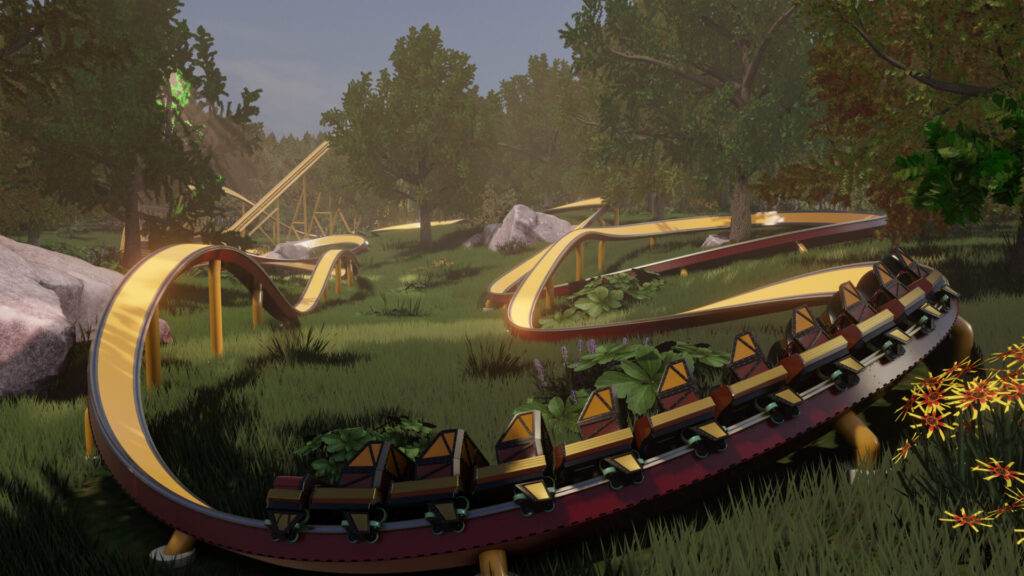 Custom Designed for Your Space
TrailRunner is easily adaptable to any space and is custom designed to optimize the existing landscape. In partnership with Great Coasters International, Inc., the Skyline Attractions team has already designed many world-class wooden roller coasters that take advantage of their terrain and conserve the natural beauty of an area – Roaring Timbers, Zambezi Zinger, and InvadR, to name but a few. Each TrailRunner installation is carefully designed with the same principles in mind.
No terrain? No problem! Custom layouts for flat spaces are also available!
Innovative, Weld-Free Track Design
TrailRunner is the first single-rail family roller coaster. Its monolithic track design is visually unique and utilizes an innovative, weld-free construction of folded sheet steel and rivets. This drastically reduces costs and maintenance, including reduced wheel wear, and offers an incredibly smooth ride. This results in long-term savings and a consistently enjoyable ride experience.
Did you know that we designed and engineered Titan Track for Great Coasters International, Inc.? Titan Track has been successfully installed on multiple roller coasters, and the track on TrailRunner utilizes a similar design.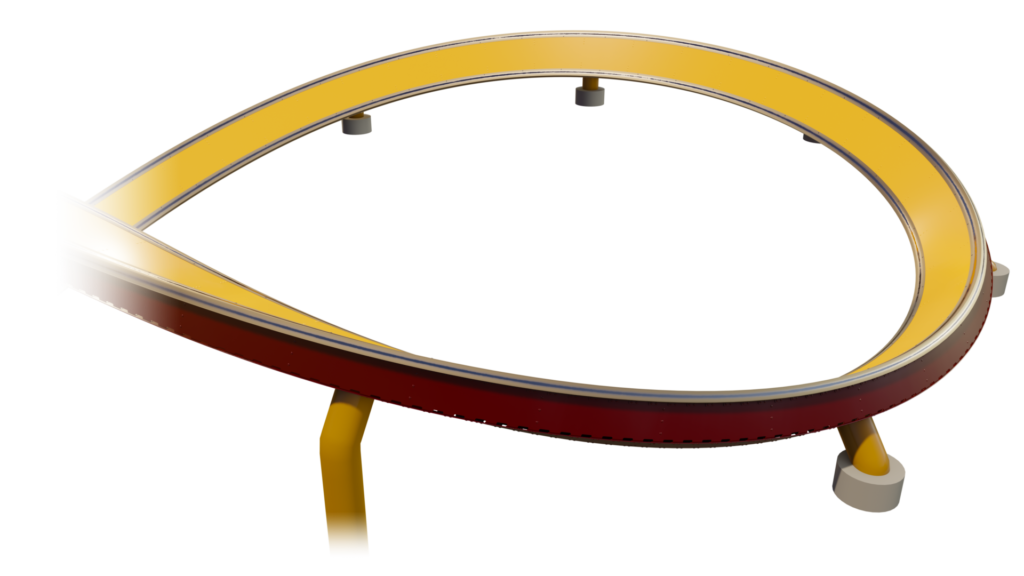 Lift or Launch Opportunities
TrailRunner features a classic chain lift hill, ascending riders to the roller coaster's highest point before letting gravity do its thing. Alternatively, passengers can reach maximum speed with a tire-driven family launch that accelerates them right into the action. A TrailRunner layout can even feature a combination of the two, creating an unforgettable and one-of-a-kind ride experience!
TrailRunner accommodates the full family! The train consists of up to twelve two-person cars, each with individual, adjustable lap bars. This Class IV restraint design is incredibly inclusive and allows for riders as short as 40 inches [102 centimeters], yet remains comfortably accessible to larger adults. Optional restraint monitoring and seatbelts are available at a customer's request.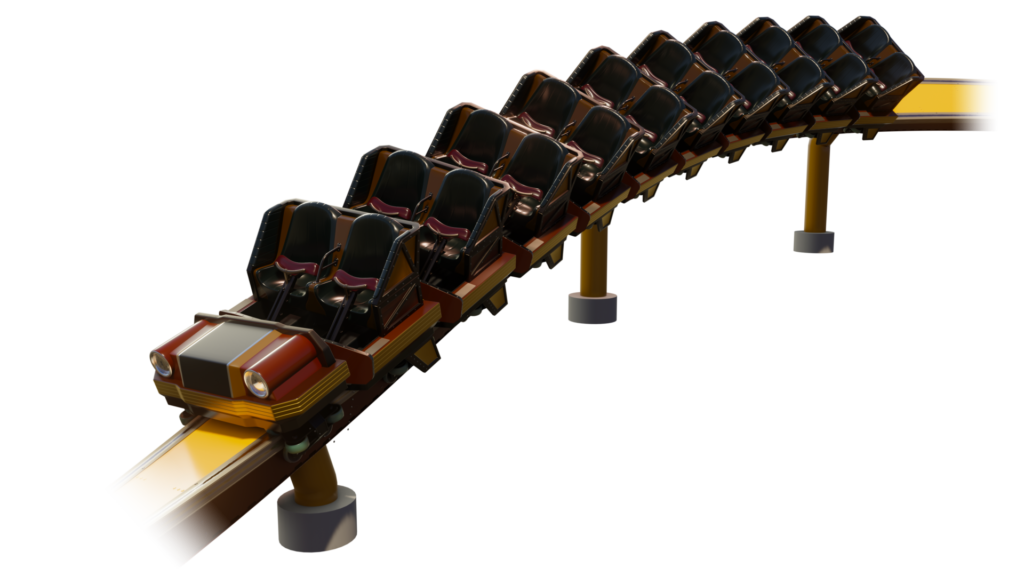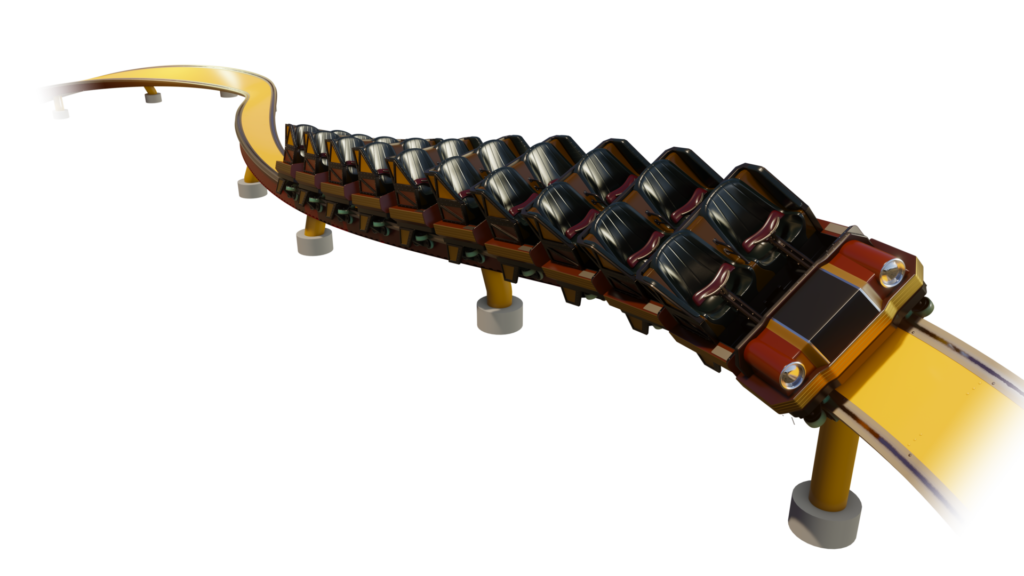 The TrailRunner train has only one row per a car, allowing for substantially greater articulation in all directions than other family-style rides, like classic mine train roller coasters. This allows for zippier transitions, more thrilling maneuvers, and a smoother ride experience.
TrailRunner is designed, engineered, and manufactured by Skyline Attractions, which is based out of Orlando, Florida and works with a variety of other American vendors and suppliers, including Great Coasters International, Inc., to bring its products to life.
Cost-Conscious Design at Every Step
Skyline Attractions has taken numerous steps to offer the lowest possible price tag while maintaining the highest-level quality and safety for a family roller coaster. Some of the many economical elements include minimal support structure with the ride's usage of the terrain, a simple yet comfortable train design, and the innovative, weld-free track design.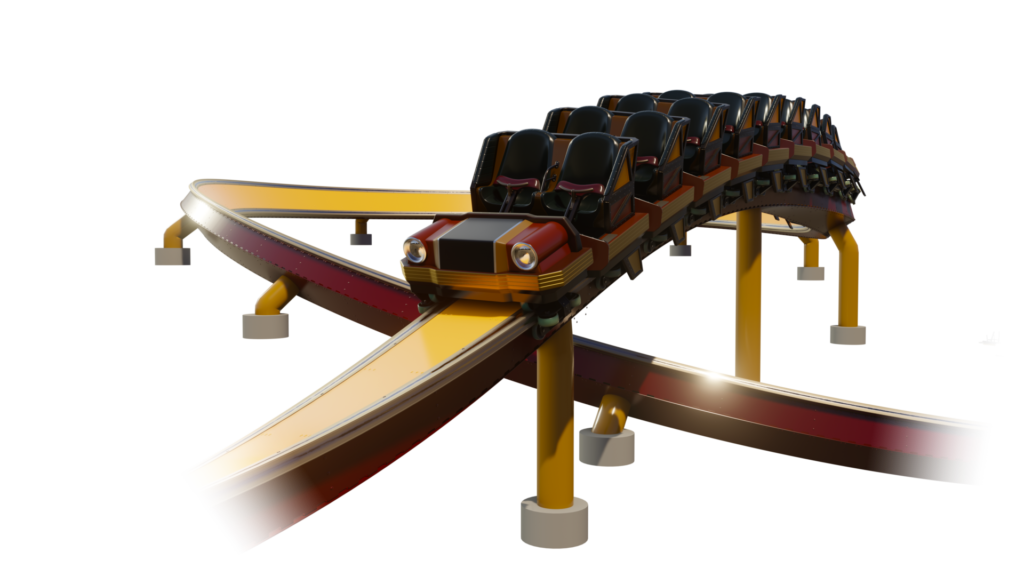 One-of-a-Kind Track Theming
TrailRunner's single rail already looks incredibly sleek, but it can also allows parks to theme their whole ride with vinyl decals or the Aurora LED lighting package applied directly to the track. This can turn the roller coaster track into a slithering snake, a runaway mine train, or anything else that a park can dream up!
The default TrailRunner train has a unique aesthetic inspired by the whimsical steampunk genre and classic automobiles, but the train can be transformed into fun and unique designs with custom vinyl applications or custom fiberglass components!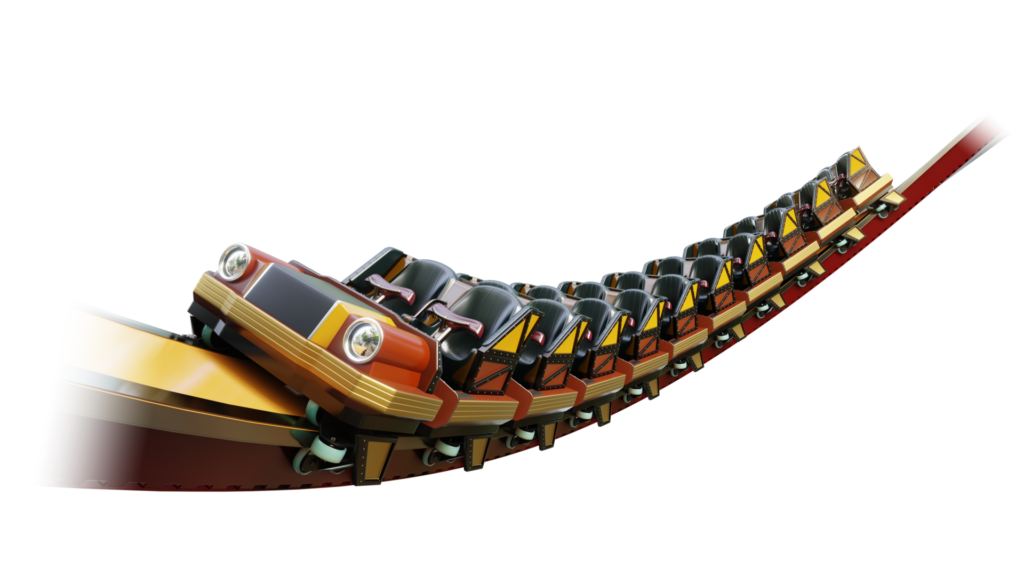 Want to learn more about

TrailRunner

? Contact us!